---


INFORMATION
webzines
links
search
browse
DIALOGUE
trancechat
contact us
media info
free lists
SUPPORT
faq
free lists
counseling resources
THANKS!
thanks to our donors

make a micro-donation ?
ABOUT
about
help
links to us
register
stats
awards & reviews

trancenet.net relies solely on "sharefare" donations from readers like you.

Some topics discussed on this site: Transcendental Meditation, Maharishi Mahesh Yogi, Natural Law Party, John Hagelin, Reform Party, Deepak Chopra, Ayur Veda, Alternative Medicine, Cult, Cults, Thought Reform, Mind Control, Steven Hassan, Margaret Singer, David Koresh, Charles Manson, Rama, Frederick Lenz, Mantra, Sutra, Heaven's Gate, Do, Ti, Hale-Bopp, Millenium, TM-Sidhi, TM, Alien, Aum Shinrikyo, Boston Church, Catholic Splinter Groups, Children Of God, COG, Church Universal & Triumphant, CUT, Cult Awareness Network, Deprogramming, est, Erhard, Hare Krishna, John-Roger, Insight Seminars, Kripalu Yoga, MSIA, Jonestown, Jim Jones, Sun Myung Moon, People's Temple, Scientology, Solar Temple, Totalitarianism, Unification Church, Waco, Chen Tao, True Way, God's Salvation Church, House Of Jacob.

New resources on Transcendental Meditation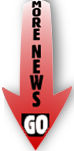 A new issue of TranceNet includes three recent studies on the Transcendental Meditation technique that find it ineffectual at best, and damaging for some, in a variety of applications. A study of female athletes finds TM to be less effective than positive selftalk, a method that the Maharishi and his followers have ridiculed in the past. Renowned social scientist Daniel Druckman reports on a three-year study that found TM ineffectual in enhancing human performance -- and discusses the flawed methodology of pro-TM researchers' meta-analyses. Finally, two psychologists look at meditation techniques, including TM, and their use in therapy and find nearly two-thirds of practitioners experience negative side-effects, ranging from anxiety and panic to suicidal depression -- even psychosis-like symptoms. These findings are similar to those of a German study that the TM movement has derided for 20 years.

Two new web resources hold great promise for the critical TM researcher. www.unstress4less.org presents a "Public Warning Service" of the negative side-effects that many TM meditators experience -- referred to as the benefits of "unstressing" or "stress release" within the TM movement. suggestibility.org is the work of former TM teacher Joe Kellet. It tells of his personal journey down the "TM Rabbit Hole" and gives thought-provoking warnings to the public interested in becoming involved with this controversial organization. We recommend both as important additions to the growing body of critical information on the web regarding TM.



trancenet.net announces Unnatural FAQs
John Hagelin, presumed presidential candidate of the Natural Law Party and one wing of the Reform Party, is represented in the mainstream press as a viable, alternative, third-party candidate. What few publications have dared to report is that Hagelin is a "stealth" candidate for the Maharishi Mahesh Yogi's Transcendental Meditation movement -- an extreme, fundamentalist Hindu sect with bizarre goals for world domination.

Outlined in a quick, easy-to-read FAQ (Frequently Asked Questions) format, Unnatural FAQs is an independent, critical resource on The Natural Law Party and John Hagelin. This Web site reveals suppressed and under-reported insider secrets, scandals, news archive, and more -- including violence, suicide, child molestation, and extreme psychological damage within the Transcendental Meditation movement.

Unnatural FAQs includes the submissions of numerous former members of Transcendental Meditation and the Natural Law Party. Neither Unnatural FAQs nor trancenet.net are associated in any way with the Natural Law Party, the Transcendental Meditation movement, the Maharishi, or any of the various front organizations that hold copyrights or other legal rights to their products.



Lisa McPherson Trust established to reform Scientology
On December 5, 1995, Lisa McPherson was dead on arrival at a hospital north of Clearwater Florida. According to the coroner's report, Lisa was underweight, severely dehydrated, and had bruises and bug bites. She died in the Church of Scientology's Fort Harrison Hotel after being held against her will for seventeen days. As the details of her tragic and senseless death began to be publicized, more and more people across the country came together through the Internet to oppose the abuses occurring in the Church of Scientology. The Lisa McPherson Trust started operations in Clearwater, Florida on January 6, 2000. It was formed after decades of exhaustive investigation by media and government agencies as well as firsthand accounts from hundreds of former Scientologists. For more than twenty-five years there have been outcries that the Church of Scientology abandon its abusive and deceptive practices. The Lisa McPherson Trust was established for that purpose and to call for specific reforms . These were the final wishes of Lisa McPherson's mother, Fannie, who died before the Church of Scientology was held to account for Lisa's death. We urge all trancenet.net readers to visit this important foundation's web site and consider supporting this worthy cause.



trancenet.net announces House Afire
Edited by a former member of the secretive "Supreme Council of the House of Jacob of the USA" -- also known as the "House of Jacob" or "HOJ" -- this site includes secret teachings, allegations of sexual abuse, personal stories, news archive, and more.

Founded in 1910, this church now has missions in over 40 states. Many former members have labeled this group as a cult because of its destructive effects on their lives.



Victims say 2,500 still suffer from sarin aftereffects on 4th anniversary, Saturday, March 20, 1999
TOKYO, March 20 (Kyodo) -- Survivors and families of those killed in the 1995 sarin nerve gas attack on the Tokyo subway system by the AUM Shinrikyo cult said Saturday some 2,500 people still suffer from aftereffects of the gassing. Shizue Takahashi, 52, leader of a victims' group who lost her husband Kazumasa in the deadly gassing, cited the findings of a survey conducted by the group and the National Police Agency, pointing to the lasting psychological scars the attack left on its victims. At 8 a.m. -- the time the lethal gas was released -- subway workers and representatives of the victims offered a 30-second silent prayer for the souls of the victims and laid flowers in their memory in a ceremony held at Kasumigaseki Station. The sarin attack killed 12 people and injured more than 5,300 others. AUM leader Shoko Asahara and other former senior members of the religious cult have been arrested and are on trial for alleged involvement in the release of the nerve gas in trains on five subway lines.



Playwright recounts life with "One Big Brother," San Jose Mercury News, Friday, March 19, 1999


Journalist warns of AUM's appeal to youths, Friday, March 19, 1999


Heaven's Gate anniversary approaches, Friday, March 19, 1999


Aum cult's quiet comeback causing new concerns in Japan, Sunday, March 14


Dozens of smaller parties jump into election in Israel, Los Angeles Times, Sunday, March 14, 1999




More Recent News

Important Note: We do not recommend contacting the Cult Awareness Network, or CAN. An extraordinarily courageous and useful organization in the past, CAN was forced into bankruptcy with the help of the Church of Scientology, who now owns their records and mans their phones.





Submit articles to jmknapp53@gmail.com .



webzines | search | browse | trancechat | contact us | media info | faq | free lists | counseling resources | thanks to our donors | make a micro-donation ? | about | help | links | links to us | register | stats | awards & reviews |



Secrets, personal stories, news, research, more!

Natural Law Party
House of Jacob
The Way International
Transcendental Meditation
Rama/Lenz
Deepak Chopra
Moonism
Order of the Magnificat
Krishna/ISKCON
Garbage Eaters
Cultic Relationships
Heaven's Gate
Chen Tao/
God's Salvation Church
Why Isn't My Group Listed?

At trancenet.net we plan to expand our coverage to the psychological manipulation practiced by corporations, governments, and abusive families. Naturally, our first priority is to report on as many abusive groups that former members label destructive "cults" as possible -- whether the abuse takes place in mainstream organizations, such as the Catholic Church, or new, unpopular religions, such as Transcendental Meditation.

Unlike some resources, we do not offer information on a long list of organizations of which we have no personal knowledge.To publish at trancenet.net , an editor must have intimate knowledge and personal experience with an abusive group. This is why, although we cover relatively few groups, you will find our documentation on each to be extensive and in depth.

We invite anyone with personal experience of any abusive group to consider working with trancenet.net . We offer our editors a very free hand in picking content. We offer one of the most public forums on the Web for reaching the public with your cultic experiences. We also offer HTML help when needed.

If you are aware of published news stories regarding abusive groups -- whether mainstream or relatively unknown -- we would be pleased to add them to our news archive. That kind of submission does not require deep editorial involvement.

E-mail us at jmknapp53@gmail.com or contact us via phone or snail mail .
Please send questions, comments, problems, and letters to the editor to jmknapp53@gmail.com . All editorial correspondence becomes the property of trancenet.net -- unless requested otherwise -- and may be edited for purposes of clarity and space. Except where noted, entire contents Copyright ©1995-2001 trancenet.net Society. trancenet.net TM is a trademark of trancenet.net Society, an unincorporated nonprofit organization, executive director, John M. Knapp. The opinions and viewpoints of contributors do not necessarily reflect those of trancenet.net, its editorial staff, nor trancenet.net Society, its board, officers, employees, volunteers. Neither trancenet.net Society nor its editorial staff conclude that any group discussed on this site is necessarily cultic in nature. We provide suppressed and alternative information so that you may make informed decisions for yourself. Copyrighted works are reprinted with permission as noted or are made available under the "fair use" exception of U.S. copyright law, for research and educational purposes only.