---

Awards we've won, reviews we've gathered


"Get into a different state of mind at site devoted to transcendental meditation. Articles, news and forums."



4 "bars" -- Highest Rating! "Remember the Beatles' anti-Maharishi song, "Sexy Sadie"? TranceNet gives the same message in prose. The webmaster is a former TM (transcendental meditation) instructor, and at this site you'll find an enormous number of articles, including personal stories, on the alleged negative effects of TM and the TM organization as a whole. Statistics, court cases, even some of the 'secret teachings' -- they're all here."

A national center for computerized biomedical information services at the Karolinska Institute in Stockholm, Sweden.

Key Resource
Cults Topic


"Not necessarily for skeptics only, this comprehensive site contains a survey of independent research conducted on transcendental meditation as promoted by the Maharishi Mahesh Yogi. A list of answers to Frequently Asked Questions (FAQ) also is provided."

"A site -- and actual nonprofit organization -- dedicated to 'psychological freedom,' trancenet.net is actually a conglomerate of Web sites, each aimed at deconstructing, demystifying and ultimately, devastating a specific New Age guru. TranceNet's original target was the Maharishi Mahesh Yogi, founder of Transcendental Meditation which received a lot of publicity in the '60s when the Beatles and several other big time rock stars professed their (sometimes short-lived) allegiance to the Maharishi's movement. More recent targets include Deepak Chopra who similarly attracts a following among the jet set of the 1990s (e.g. Demi Moore, Donna Karan, Michael Milken) and the 'yuppie guru' Dr. Frederick Lenz, a.k.a 'Zen Master Rama.' With a good sense of humor and layout on par with any professional e-zine, trancenet.net tells us of the health dangers of TM, lambastes Chopra as a plagiarist and charlatan who frequents hookers -- and as for Lenz, well, the name of the site devoted to him, 'Rama Lama Ding Dong,' says it all."


4 "stars" -- Highest Rating! "Excellent, one of the best sites on the Web for this resource."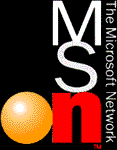 "trancenet.net boasts that it broadcasts '20 megs of unfiltered information' about 'exploitative psychological techniques and those who use them.' It offers a deluge of data composed of public and private records, research, and personal histories that expose the seamier activities of groups from the Unification Church, The Way International, the Transcendental Meditation movement to the latest craze in gurudom. While the site invites contributions from 'true believers,' most material appears to come from those whose lives have been shattered by their association with exploitive groups. With wit and bite they show that the guru has no clothes, and worse. Even if you've never had any contact with 'alternative philosophies,' it's a neat site to check out."

The largest human-edited directory of the Web.



"We provide the public, media, and professionals with unfiltered information about exploitative psychological techniques and those who use them. -- trancenet.net
"The champion of psychological freedoms everywhere, trancenet.net offers exclusive interviews with new age gurus like Dr. Deepak Chopra and in-depth discussion of other cult-related issues. Sections include a personal histories archive about the Transcendental Meditation Movement, research on current secret teachings, and the latest news concerning the TMM. A visitor's first stop, however, should be TranceNet's Getting Started area, where this mysterious frontier is outlined in simple terms."

Rating: 4 A news and information page, contains an information section, links, news, chat lines, FAQ's and more. Very neat and easy to navigate site.



"'In early December 1975, while the Maharishi was on campus, I spent a great deal of time trying to persuade him to adopt a more honest, less commercial, approach to meditation. He was aware, apparently for some time, of the problem, suicide attempts, assaults, homicidal ideation, serious psychotic episodes, and depressions, but his general attitude was to leave it alone or conceal it because the community would lose faith in the TM movement.' So begins the saga of one former Transcendental Meditator, which is followed by more 'independent perspectives' on the TM movement archived at this site. "



return to trancenet.net home page

---
Member of the Internet Link Exchange
---


Please send questions, comments, problems, and letters to the editor to jmknapp53@gmail.com. All editorial correspondence becomes the property of trancenet.net -- unless requested otherwise -- and may be edited for purposes of clarity and space. Except where noted, entire contents Copyright ©1995-1998 trancenet.net Society. trancenet.netTM is a trademark of trancenet.net Society, an unincorporated nonprofit organization. The opinions and viewpoints of contributors do not necessarily reflect those of trancenet.net, its editorial staff, nor trancenet.net Society, its board, officers, employees, volunteers. Neither trancenet.net Society nor its editorial staff conclude that any group discussed on this site is necessarily cultic in nature. We provide suppressed and alternative information and champion your right make informed decisions for yourself. Copyrighted works are reprinted with permission as noted or are made available under the "fair use" exception of U.S. copyright law, for research and educational purposes only.

To comment on this or any other trancenet.net page, go to trancechat.

This page was last built with Frontier on a Macintosh on Fri, Jul 24, 1998 at 11:09:27 AM .