---




Dear Supporter,
You have no idea the joy working for trancenet.net gives us!
Imagine how great it feels to touch someone's life this way: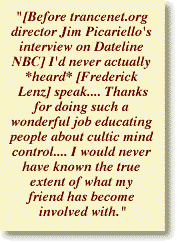 "I hadn't got involved, but, I was just about to! Thank God that I did a little research.... You and your friends over there probably saved my life, or saved me a lot of pain and anguish!"

"I think there is a very significant debt to you and to others like you who have put the info out there.... The info saved my life."
You may already know I took a hiatus from my publishing career to found trancenet.net, a project of all-info.org, a California nonprofit organization. I couldn't think of a more fulfilling task -- or more appropriate way to make amends for my actions as a cult member -- than to spend my days serving cult veterans on the heroic path of recovery.

I know that feeling is shared by every board member, volunteer, and editor, who give so much of themselves to the public through trancenet.net.

I know you must share our concern for victims' rights and civil liberties -- simply because you've taken time to read this Web page.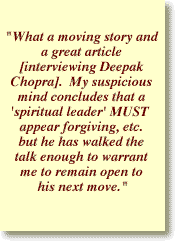 I also know most people aren't in a position to make that kind of sacrifice.
But since you have access to this Web page, we'd like to invite you to share in this extraordinary work. Because just a few seconds of your time can make such a big difference. There are many levels to participate in trancenet.net's work. But a micro-donation of as little as $1.39 -- taking only seconds via phone or the Web -- sponsors one recovering cult veteran's access to unfiltered information for an entire year. (Donation amounts vary slightly to cover service charges.)
You probably have more change in your pocket than that right now!

How is this possible? The power of the Internet and World Wide Web! Most nonprofit organizations rely on expensive, intrusive direct mail or telemarketing to raise funds -- where 30%, 40%, or more of your gift is wasted on postage and printing. But we make maximum use of the free Internet. So we reach thousands of people who need our help for a remarkably small budget.

That gives your contribution, which may be completely tax-deductible, maximum leverage!
"Have been 'profoundly' influenced by what I've read to date, all of a sudden it all clicked for me, and I, a 20 year plus meditator, had a major change of view."
In the next 12 months, at least 72,000 people will look to trancenet.net for unfiltered information. Not to mention the readers and viewers of the New York Times, USA Today, "Dateline NBC," and other world news organizations that rely on trancenet.net data. A micro-donation of just $1.39 from each visitor would more than cover our operating budget.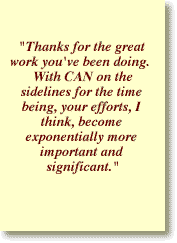 Can a Web site ever hope to be the complete answer to psychological exploitation?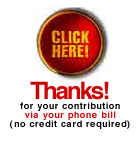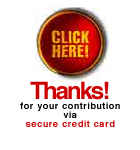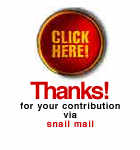 Member of the Internet Link Exchange
---


Please send questions, comments, problems, and letters to the editor to jmknapp53@gmail.com. All editorial correspondence becomes the property of trancenet.net -- unless requested otherwise -- and may be edited for purposes of clarity and space. Except where noted, entire contents Copyright ©1995-2001 trancenet.net Society. trancenet.netTM is a trademark of trancenet.net Society, an unincorporated nonprofit organization. The opinions and viewpoints of contributors do not necessarily reflect those of trancenet.net, its editorial staff, nor trancenet.net Society, its board, officers, employees, volunteers. Neither trancenet.net Society nor its editorial staff conclude that any group discussed on this site is necessarily cultic in nature. We provide suppressed and alternative information and champion your right make informed decisions for yourself. Copyrighted works are reprinted with permission as noted or are made available under the "fair use" exception of U.S. copyright law, for research and educational purposes only.

To comment on this or any other trancenet.net page, go to trancechat.

This page was last built with Frontier on a Macintosh on Sat, Mar 20, 1999 at 4:57:32 PM .