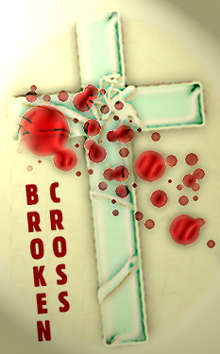 Home Page
Browse
Start

<!A HREF="bcross/archives/index.shtml">Archives
Experiences
<!A HREF="bcross/letters/index.shtml">Letters
<!A HREF="bcross/news/index.shtml">News
Overview
<!A HREF="bcross/secrets/index.shtml">Secrets





News Archive

The Vers Demain, October 1971, outlines some of the deceptive recruiting practices critics find objectionable.
---

return to Broken Cross home page
---
com/51/X018719/logoshowad?free"> /A>
---
Please address any questions or problems you encounter on this site to jmknapp53@gmail.com. The views expressed do not necessarily reflect those of trancenet.net Society, its staff, volunteers, or donors. Neither trancenet.net Society nor its editorial staff conclude that any group discussed on this site is necessarily cultic in nature. We provide suppressed and alternative information and champion your right to make informed decisions for yourself. Copyrighted works are reprinted with permission as noted or are made available under the "fair use" exception of U.S. copyright law, for research and educational purposes only.
Please send letters to the editor to jmknapp53@gmail.com. All editorial correspondence becomes the property of trancenet.net -- unless requested otherwise -- and may be edited for purposes of clarity and space. trancenet.net relies solely on "sharefare" donations from readers like you at http://www.trancenet.net/trancenet/levels.shtml.
---
Except where noted, entire contents Copyright ©1996-1998 trancenet.net. Society.


A trancenet.net publication.
---
To comment on this or any other trancenet.net page, go to trancechat.

This page was last built with Frontier on a Macintosh on Sat, Jun 20, 1998 at 7:44:46 PM .