Excerpt from Betrayal of the Spirit
Chapter Three, p. 25-26 "Going Solo into ISKCON"

(ISKCON is the International Society for Krishna Consciousness)
Copyright (c) 1997 by the Board of Trustees of the University of Illinois. Used with the permission of the University of Illinois Press.
I drove to the L.A. temple nearly every weekend during spring quarter. Mukunda borrowed an IBM Selectric II typewriter from the BBT [publishing office] so I could do my schoolwork. Back then, the Selectric was a cutting-edge word processor and much better than the one I had at school. I appreciated the extra care Mukunda took for me and looked forward to working for him full-time.
My new boss had dedicated his whole adult life to serving Prabhupada [the founder and original guru of the Hare Krishna movement]. Mukunda had met his guru in New York in 1966 and, abandoning his prospects as a studio musician, helped open the first temple, a storefront near Greenwich Village. He also became president of the first ISKCON corporation. Once things were well established, Mukunda, then married, asked Prabhupada's blessings to take an extended trip to India. Prabhupada told him it was all right but asked him to stat a temple on the West Coast before leaving the country. Mukunda agreed to try, so he and his wife went to San Francisco on the advice of a friend, who also decided to come along. There they met Allen Ginsberg, who already knew Prabhupada from New York. The devotees opened a storefront in Haight Ashbury that served hot breakfast to anyone who showed up. Ginsberg helped plan a reception for Prabhupada at the San Francisco airport, with a hundred flower-bearing hippies chanting Hare Krishna.
Mukunda and his friends arranged a two-hour performance for Prabhupada to chant with sitar and drum accompaniment at the Avalon Ballroom, along with the best San Francisco rock bands: the Grateful Dead, Jefferson Airplane, Moby Grape, and Big Brother and the Holding Company with Janis Joplin. Multicolored lights swirled across images of Krishna and Rama, and despite rules against intoxication, hippies spiked the punch with LSD. Timothy Leary was there and pronounced it a "beautiful night."
Although he didn't approve of drugs, Prabhupada was pleased with the reception given the hare Krishna mantra. Charles R. Brooks has said that "the swami became a cult hero to most of the hippie community, whether or not they appreciated the details of his philosophy and the life-style restrictions that he suggested." Another temple opened in Berkeley, and Krishna consciousness took root in the alternative culture of the Bay Area. Temples soon opened in Los Angeles, Toronto, and forty more cities.
In 1968 Prabhupada sent Mukunda, his wife, and two other couples to start Krishna consciousness in London. After a period of doubt and struggle, they met the Beatles, and John Lennon invited Prabhupada and his entourage to stay at his Tittenhurst estate for several weeks. Meanwhile, George Harrison helped Mukunda lease a house on Bury Street in London for the first temple. Harrison then asked Mukunda to make a recording at Apple Records. Mukunda worked out musical arrangements and brought devotee musicians to the studio. The Radha Krsna Temple came out in 1971, and one of the tracks, "Hare Krishna Mantra," became a hit in seven European countries. Devotees went on tour and appeared four times on the British music show Top of the Pops, and in Mukunda's words "went from street people to celebrity status. Overnight." Krishna consciousness blossomed, and people all over Europe heard the maha-mantra. in 1973 George Harrison donated a twenty-three acre estate on the outskirts of London, which ISKCON named Bhaktivedanta Manor. Meanwhile, devotees opened new centers in Germany, Amsterdam, and other European countries. Prabhupada traveled to Moscow and even initiated a man there.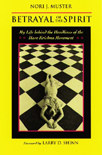 ---
Betrayal Excerpts ISKCON Rumors AOL bbs dialogues
---

Member of the Internet Link Exchange



Please send questions, comments, problems, and letters to the editor to Nori Muster, nori@steamboats.com. All editorial correspondence becomes the property of trancenet.net -- unless requested otherwise -- and may be edited for purposes of clarity and space. Except where noted, entire contents Copyright ©1998 Nori Muster. trancenet.netTM is a trademark of trancenet.net Society, an unincorporated nonprofit organization. The opinions and viewpoints of contributors do not necessarily reflect those of trancenet.net, its editorial staff, nor trancenet.net Society, its board, officers, employees, volunteers. Neither trancenet.net Society nor its editorial staff conclude that any group discussed on this site is necessarily cultic in nature. We provide suppressed and alternative information so that you may make informed decisions for yourself. Copyrighted works are reprinted with permission as noted or are made available under the "fair use" exception of U.S. copyright law, for research and educational purposes only.


A trancenet.net publication.

Search this site.

To comment on this or any other trancenet.net page, go to trancechat.

This page was last built with Frontier on a Macintosh on Fri, May 22, 1998 at 2:36:37 PM .